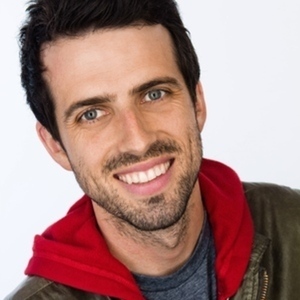 Christian Spicer
Co-Host of DLC
Christian Spicer is a writer, producer, podcaster, video game critic, and comedian. He has written video games, comic books, and for television. Among other things, Christian wrote on season 3 of Lifetime TV's Devious Maids, the comic book Consequences, and is currently writing on the upcoming video game Ra Ra Boom. He also writes a newsletter about video games called Let's Chat Games that you can subscribe to for free at Tinyletter.com/christianspicer.
In addition to DLC, Christian hosted the smash-hit The Official The Last of Us podcast for Sony/Naughty Dog. He also created the stand up comedy podcast, What's New, celebrated as a "must-listen" by Vulture, and a humorous parenting-advice podcast, Department of Parenting.
Christian helped bring Tetris to mobile phones and Apple Arcade, and he is featured as an in-game Easter egg in the video games Mortal Kombat X, and Mortal Kombat 11.
His two stand up comedy albums, Moment in Time and We're All Going to Die, hit the top of the charts on iTunes and charted as #12 and #6 on the Billboard comedy charts.
Christian Spicer has hosted 497 Episodes.